Display last minute Popups, site-wide Deal bars and real-time Notifications at your store. The extension also has a Dasboard to show analytics.
Medma Matix
Medma Matix Extension for Magento 2 adds an anlytics dashboard for Magento 2 and WooCommerce stores which provides full-fledged details of your store data and sales. With this powerful sales conversion tool you can show cart personalized popup window when users tend to leave your site with product inside cart. Show them coupon by display deal bars to keep them on your site. Matix offers three impressive products, for free!
Matix Ecommerce Analytics Dashboard
Medma Matix Pop-up plugin adds informative ecommerce analytics dashboard to your store. Apart from displaying the stats of pop ups and deal bars, it enables comparison of any data with those which were collected during prior periods. Thus, it will allow precise detection of your sales trends and conversions. Using this magento or sales conversion tool you can get various metrics like total products sold, total revenues, average order value about your sales and customer's, giving you amazing insight and ability to manage the growth of your key business metrics. The sales dashboard lets you analyse your data across any data range (daily, weekly, monthly performance) you choose by supplying data range for analytics dashboard.
Matix Deal Bars
Medma Matix modifiable deal bar on all shop/website is visible across all pages of your store. It helps admin to display all sales offers, website link, latest discounts, upcoming deals or even promoting best selling products. Admin can customize every aspect of your deal bar like background color, button size, visibility, target window, URL etc.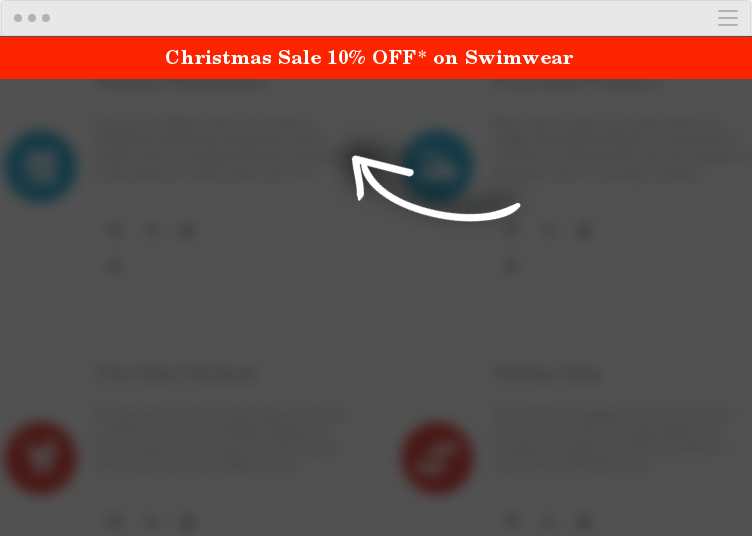 Matix Pop Ups
Matix PopUp System Magento feature is a great solution for those who want their visitors aware of all offers. Different display setting gives admin an option to create SEO friendly popups for converting visitors into customer's. It reduces abandoned carts and boost up sale with this "PopUp" feature for Magento. Displays offers, videos, contact form, last minute deal, advertisement, discount offer, slideshow, notifications, shopping assistant, promotions all in one professional popup. With this powerful sales conversion tool you can show cart personalized PopUp window when users tend to leave your site with product inside cart.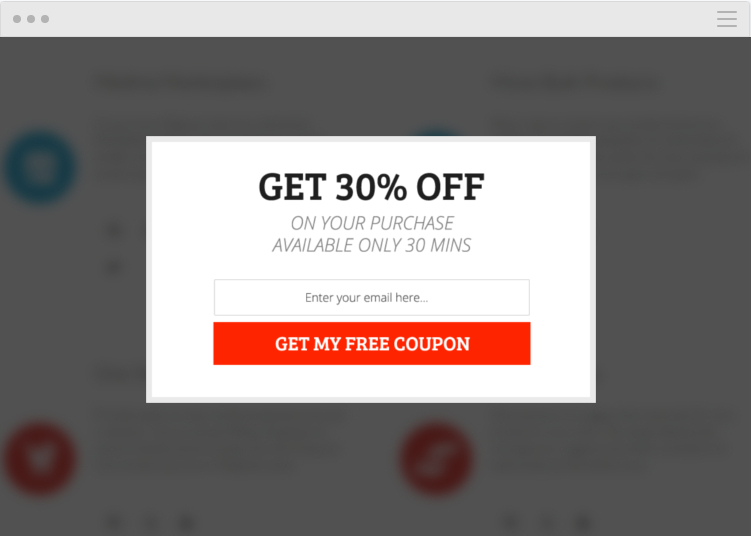 Matix Real-time Notifications
Matix Popup System provides a very unique and interesting feature to engage website visitors by showing what is happening on your website in real-time. It shows what other visitors are doing on your website like viewing products, adding product to cart, buying product etc. It displays notifications from others users who are performing some action on your website, providing a social proof that your website has other shoppers too!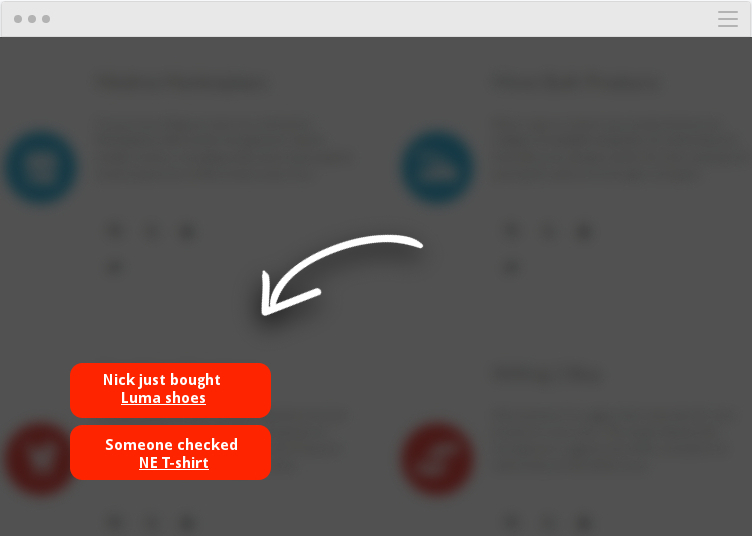 Matix is FREE!

Unlike other similar extensions that are expensive,
we are offering Matix free to our customers for limited time!

Features:
Once installed, admin can see a new link to "Medma Dashboard" at left hand side under dashboard button, after admin login.
Whenever a new date range is selected, the dashboard will reflect the new stats accordingly.
The dashboard will display:
1. Total range during selected range.
2. Total orders during selected range.
3. Total items sold during selected range.
4. Average order value for the selected range.
The PopUp builder module offers you a perfect opportunity to notify all your customer's by means of a popup window.
Admin can enable/disable PopUp anytime.
Admin can change text of the PopUp via "WYSIWYG" editor.
Place PopUp anywhere in the store (top-center or center of the page) by back-end.
The PopUp window can be displayed on any page.
Opens URL in the same or new window as per the need of the admin.
PopUp Animations like slide in/slide out, fade in/fade out.
Admin can anytime enable/disable deal bar from back-end.
Admin can anytime change text on this deal bar from back-end.
Position, background color and color of the text on the deal bar is manageable from the admin-end.
A button to display on the deal bar can be enable/disable from the back-end.
Opens URL in new window, same window or in a modal PopUp box.
Use firebase to capture and broadcast customer events to all other customers.
Admin can enable or disable notification as per requirement.
Notifications events currently supported are :
a) Product Viewing.
b) Product Addition.
Installation:
Purchase and Download the package from "My Downloadable Products" page of your account at our website.
Unzip the zipped package.
Create "Medma" directory in "app/code/" directory through ftp.
Create "Matix" directory in "app/code/Medma/" directory through ftp.
Copy all files and folders from directory "medma-matix" to server location "app/code/Medma/Matix".
Connect to your server through ssh and change to your magento installation root.
Execute below commands one by one :-
1. php bin/magento setup:upgrade
2. chmod 777 -R var
3. chmod 777 -R pub
4. php bin/magento setup:static-content:deploy
5. chmod 777 -R var
6. chmod 777 -R pub
Navigate to Store -> Configuration -> Medma Matix -> Analytics / PopUP / Deal bar to enable extension for any store you need.
Click below to see video demo
Support:
We reply every support ticket and love to modify & add new features!
For any technical support, please click button to create ticket
Give us your valuable feedback to improve this extension, we will surely consider your feedback in the next release version of the extension.
More Information

| | |
| --- | --- |
| Platform | Community |